Together Carl and Ella have been growing flowers full time since 2002.
Ella King
Ella was trained in social work but always found time to grow flowers. According to family lore, Ella's love affair with gardening started at 3 years old, when someone found her digging in the dirt with her grandmother's silver spoons. Ella is a perennial and seedling grower, as well as the keeper of a small field near the two hoophouses. She balances seeding, potting, watering, and harvesting with pest & disease control . Her passion is growing flowers and giving joy to her customers!
Carl King
Carl's talent as a tool and die maker comes in handy when keeping farm machinery running and maintaining hoophouses. His early background in farming helps with fertilization, marking off rows and making beds. Carl is happiest when on the tractor moving dirt!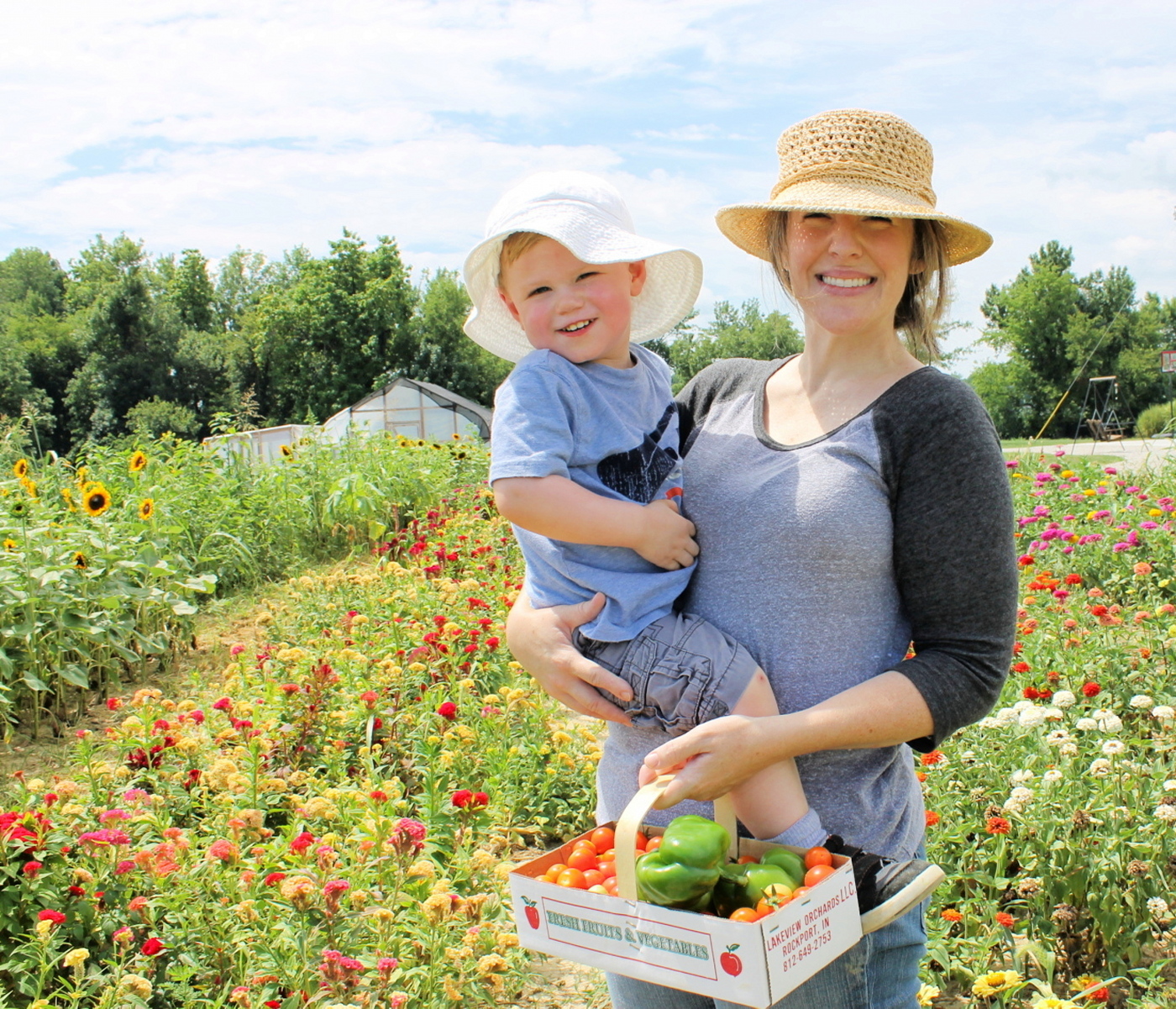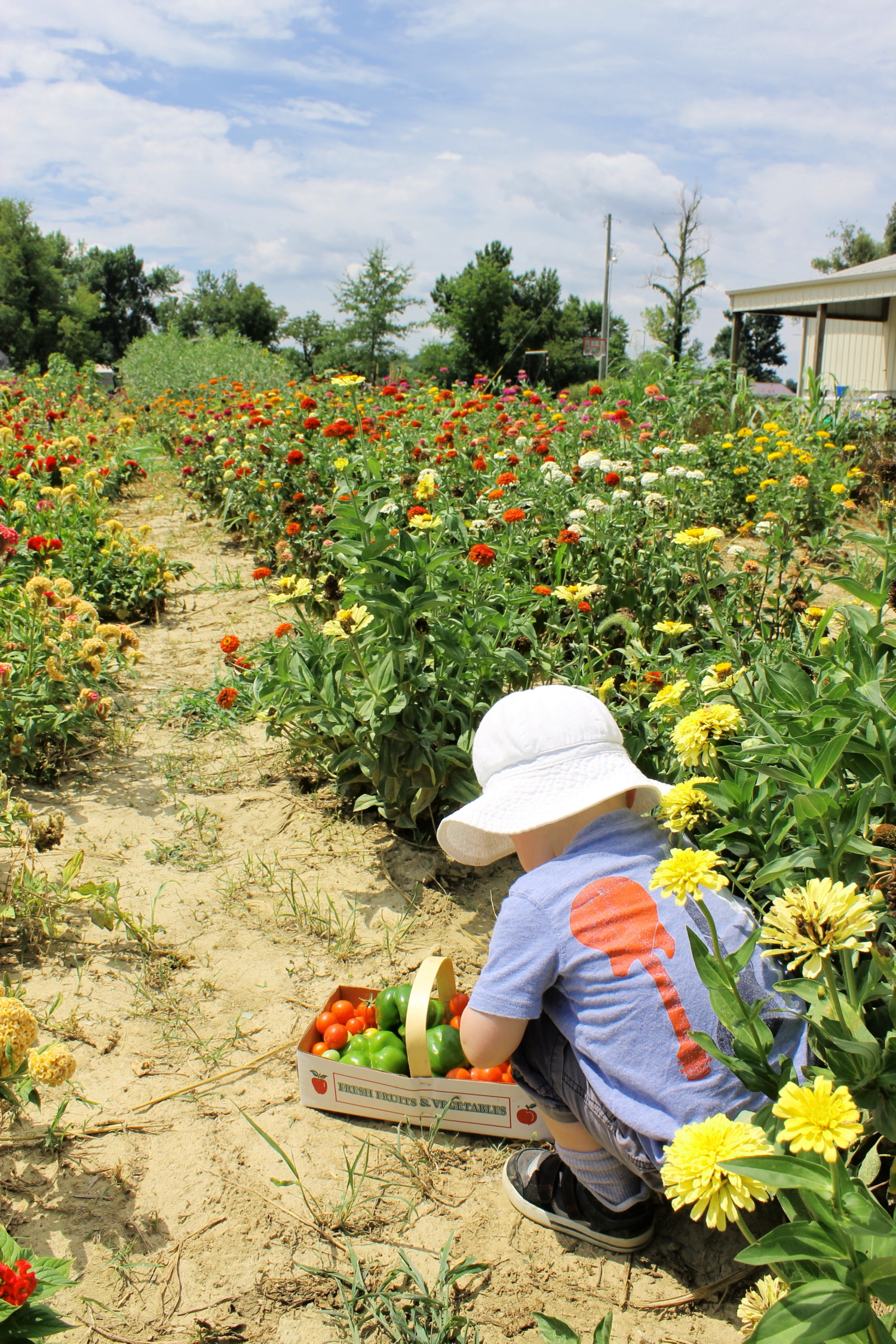 3 Generations of our flower loving family